Fall clean up and landscaping in West Chester PA
West Chester's Premier Landscapers

Landscaping
You don't need to stress about the upkeep of your property anymore. Clean Peak's landscape designers offer a comprehensive service that includes everything from mowing to maintenance to keep your space looking fabulous.

Lawn Care
Whether you want to impress your neighbors or just treat yourself to a super fly lawn, we're here with our reliable lawn mowing, edging, and blowing services, available every week from April to October.

Tree Care
One wrong snip, and suddenly that beautiful shrub or tree looks like a hot mess. We understand the struggle, and thus, we take the time to really learn about each individual shrub and tree so we can treat it with the nurture it deserves.

Fall Clean Up
Autumn is everyone's favorite, but with the pesky fall clean-ups, it isn't so pleasant anymore. We're here to offer our top-notch clean-up services that keep your yard looking spick and span. Leaf it up to us!

Spring Clean Up
When spring is in the air, it's time for serious property clean-up. Clean Peak is the expert when it comes to all things landscaping, and spring clean-up is no exception. Leave your lawn to us, and trust us, your property will look better than ever!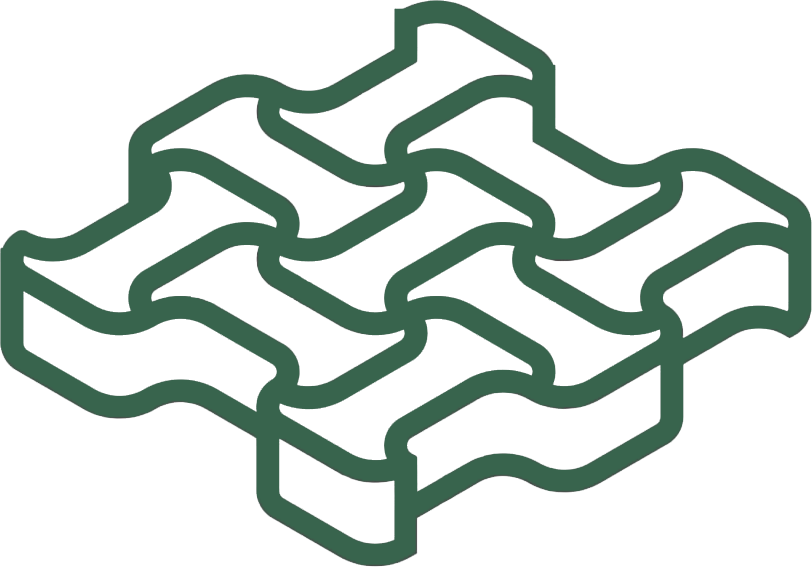 Hardscaping
We're all about helping you improve the look and feel of your space by creating hardscape surfaces that will bring you joy for years to come. So, if you're looking to up your property game, remember that we have all the right tools and skills to enhance your hardscape!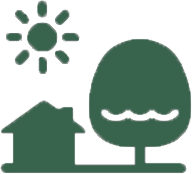 Complete Property Evaluation
If you're not sure what kind of TLC your property needs or when it needs to be done, our landscape architects will build you a customized plan that takes all the guesswork out of your property care routine. Trust us, your property will thank you later!

Snow Removal
It can be tough to keep your property looking its best when that fluffy stuff starts piling up. But, don't worry, our snow removal packages are here to save the day (and your property's appearance!). We'll make sure your space stays clean and tidy all winter long.

Our work comes from inspiration
Through our travels, we found incredible inspiration. We bring that inspiration to every home we care for by creating spaces of beauty and rest.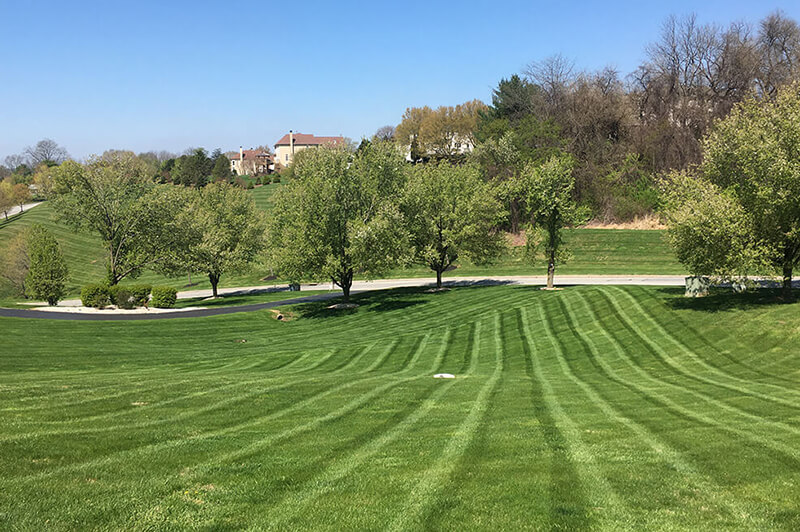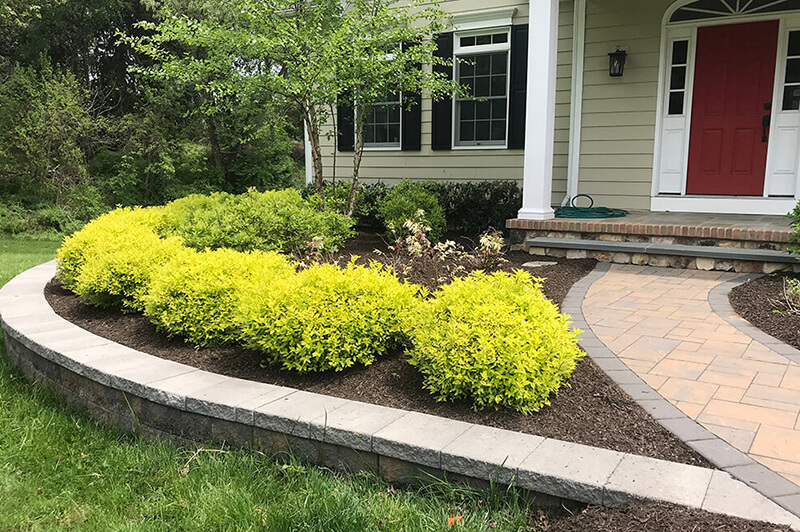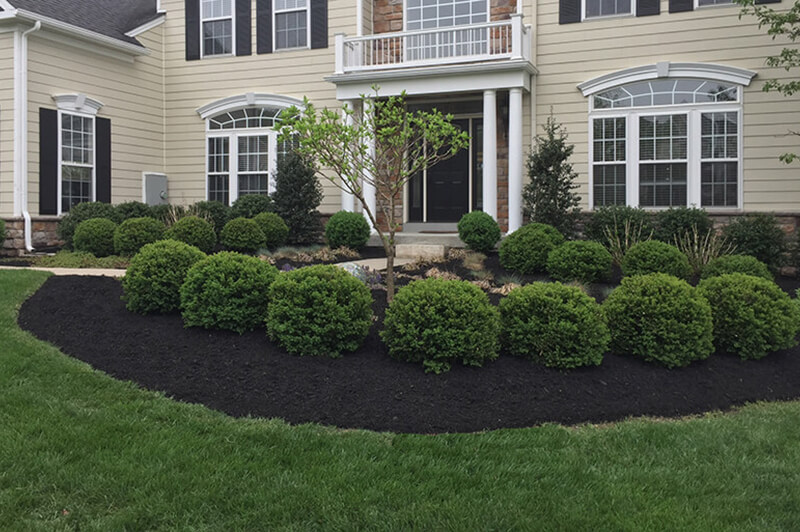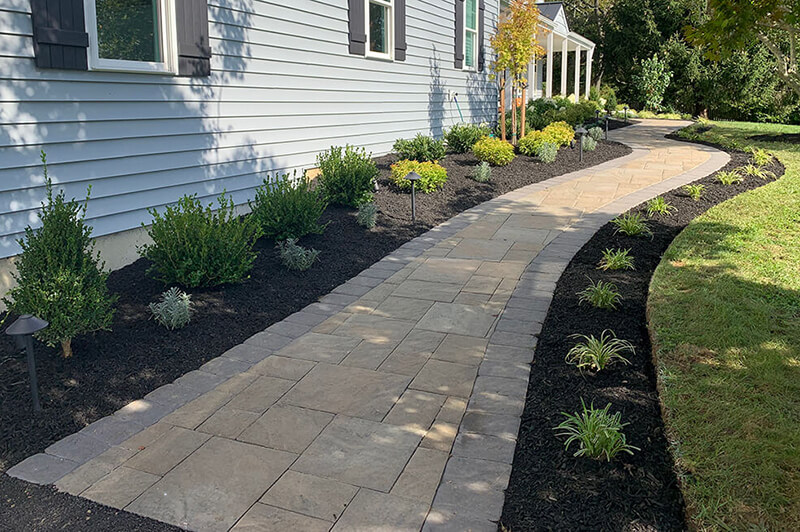 West Chester Landscaping FAQs
Do you have any questions about our landscaping services? The following FAQ section will help resolve any concerns you might have. 
If not, there's no need to panic. Our landscape design team in West Chester, PA, is here to help you with any questions you might have!
What Is the Difference Between Landscaping and Hardscaping?
The planning, design, and construction of lawns and certain elements that provide outdoor space and improve the appearance around a property are known as modern landscaping. 
Even though many people think landscaping and softscaping are the same thing, landscaping involves both softscaping and hardscaping. 
The area of landscaping that involves inorganic materials such as wood and stone, fire pits, decks, outdoor kitchens, retaining walls, water features, etc. is referred to as hardscaping. 
On the other hand, the term "softscaping" relates to grading, mulching, and planting designs. 
Our landscapers in West Chester, PA, and surrounding areas, such as Newtown Square, PA, provide great service and quality work whether you're interested in softscaping or hardscaping.
How Do I Find a Landscaper I Can Trust?
Word of mouth is the most effective way to find a dependable landscaping company or landscaper nearby. 
Ask your neighbors, friends, and coworkers if they have experience with any landscape design businesses that they would recommend. 
Reading online reviews and client testimonials and looking at business websites to discover what kinds of projects they have worked on are other excellent sources of information. 
After you've made a list, you can schedule consultations with each business. 
In this way, you can discover more about its principles and offerings, then pick the one that best suits the requirements of your project.
Our landscaping company has been serving residents in West Chester County for many years and has various positive client testimonials that will vouch for why you should choose us. 
Feel free to look at our landscaping architecture near West Chester, PA, to decide if we're the team for you!
Why Is Professional Lawn Maintenance Crucial?
You can choose to hire a professional or not, but taking proper care of your grass has many advantages. 
It will give you a wonderful spot for your family and friends to enjoy, raise the value of your house, add oxygen to the air, and cool the area around your property, simplifying the job of your air conditioner.
In addition, a well-established lawn will have a strong root system that regulates erosion, runoff, and the quality of water that enters the groundwater supply. 
Healthy grass is also a great way to keep impurities and dust out of your water.
What's the Best Time of Year for Landscape Installation?
Different landscaping cycles happen throughout the year. The optimal season for preparing and planting flower beds as well as starting hardscaping projects is typically during spring. 
Most major hardscaping and landscaping projects are completed during summer.
However, fall is a great time to plant trees because of the lower temperatures. You can also take on a hardscaping project through the fall and up it starts snowing or the ground freezes.
Our landscape architect in West Chester, PA, will schedule your project accordingly, so you don't have to worry about added pressure such as the weather.
How Do I Water My New Shrubs, Trees, and Flowers?
Apply the basics of watering. After planting, water the area, allow the water to seep into the soil, and then water once more. 
It's ideal to keep watering often during the first week, either daily or every other day. 
Based on the weather in your area, you will only need to water your plants two to three times each week after the first week.
How Often Should I Mow My Lawn?
While it might seem obvious, mow the lawn whenever it gets too long.
It might seem too straightforward. 
The exact amount of time depends on how high you cut it, the weather patterns in your area, and the type of grass you have. 
That could be several times each week, just once every week, or once every two weeks. Use your best judgment.
What Do Lawn Care Services Consist of?
We offer a variety of lawn care services for residential properties and commercial properties. 
Our most popular services when it comes to lawn care include:
Lawn Mowing: 
Mowing is one of the main requirements for lawn service, and almost every lawn care specialist offers it. Both commercial and residential properties look better after getting the lawn mowed.
Our professionals use the highest quality mowers for particular grass types and use them in accordance with your needs. They also know how to mow the grass at the ideal height based on a variety of factors.
Leaf Blowing: 
Regular leaf droppings causes leaves to amass on the ground on plants and trees. Unattended items might attract numerous pests and diseases. It's crucial to regularly remove these fallen leaves to keep your grass looking lush and green. 
Again, this is a component of any ordinary lawn maintenance plan. Your lawn will look clean and well-kept if you blow away the leaves and grass.
Lawn Edging: 
Lawn edging is necessary to give your garden a groomed appearance. It creates a path so that you can walk without touching the grass. By cutting the lawn into smaller sections, you create dimension, which gives you more options for enhancing your yard. 
Most professional lawn care service providers offer grass edging as part of their services.
Weed-eating: 
Dealing with unwanted weeds also forms part of our landscaping services. Using a weed eater to remove the grass you could not reach with a lawn mower is a necessary part of any regular lawn care routine. 
To match the recently cut grass length, the weed-eater is used to clip back any areas that were left uncut. 
Our landscaping in West Chester, PA, covers all this and more!
"Clean peak team is professional, friendly and timely. Always kept me updated on schedule changes regarding weather. Offered options for landscape with regards to preference and cost. Clean up was always immaculate."
"Clean Peak has been doing great work for us. They have done leaf removal, garden bed edging, ivy remediation and lawn maintenance. We have been happy with every service. We always know what to expect"
"Used Clean Peak for both my fall yard cleanup, and spring work including pruning, edging, mulching, etc. So far they have been very responsive and easy to work with. Young management team that seems eager to earn your business and trust."

We are here to serve you. Contact us anytime.
For Mail: P.O. Box 2163
West Chester, PA 19382
Corporate Address: 1009 Squires Dr. 
West Chester, PA 19382