Landscaping can do wonders for your home's curb appeal when done well.
In addition to improving the aesthetic value of your home, an attractive and well-maintained premier West Chester landscape also enhances the quality of your everyday life by fostering a peaceful atmosphere.
Some people try to save money by doing their own landscaping, but it often pays out to hire professional Chester County landscapers.
As West Chester, Pennsylvania, continues to attract new residents and businesses, the need for professional landscaping services increases.
Located in the center of Chester County, this picturesque community is proud of its long heritage, beautiful buildings, and reverence for the area's natural splendor.
The rolling hills, expansive greenery, and varied flora provide an ideal setting for beautiful gardening.
Clean Peak Landscaping reigns supreme as the go-to West Chester landscaping design option to make your lawn a beautiful retreat for your whole family.
Professional landscapers like us have the know-how, abilities, and creative sensibility to design landscapes that suit your tastes and accentuate the area's natural beauty.
Without further ado, let's get into the few things to consider before hiring Clean Peak Landscaping as a trusted partner to make your next landscaping project dream a reality.
Finalize Your Landscaping Needs
To ensure a smooth and seamless process, it is vital to determine what services you need. You should first consider what you want to achieve with your outside space.
To what extent do you want aesthetics to be prioritized in your landscape design? Consider outdoor lighting, weed control, outdoor kitchens, water features, patio, and walkways.
The next step in landscaping is to zero down on target regions. Do you want your lawn to seem like a tropical paradise?
Do you want to have a sunny backyard full of plantings? Perhaps you have dreams of a hardscape that would give your yard more definition and charm.
Think about the tasks you need to be completed, such as grass maintenance, mowing, and snow removal in the winter.
Next, consider your available funds and the time cap for your landscaping project. Knowing your budget cap can help you decide which services to prioritize.
In addition, setting a deadline will guarantee that our landscaper can work around your schedule.
With these factors in mind, you can effectively coordinate with our landscaping service for your West Chester, PA home and ensure that the result is a beautiful and inviting landscape.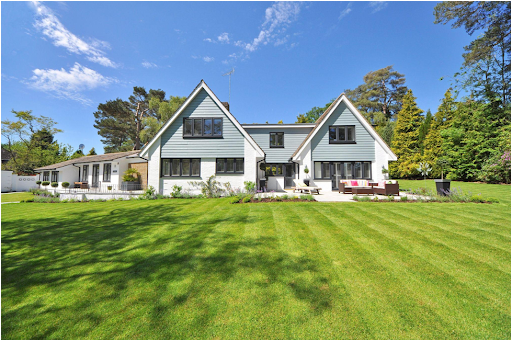 Checking Credentials & Certifications
Clean Peak Landscaping stands head and shoulders above the competition due to its extensive list of previous jobs.
You can rest easy knowing you're hiring true experts in the landscaping sector when you go with a firm that has received such high praise for its work.
Because of our stellar reputation and extensive experience, you can trust Clean Peak Landscaping in West Chester, PA, to convert your patio into a breathtaking landscape that lives up to your wildest dreams.
For further reassurance, you can ask for the certifications and credentials of the hired landscaping West Chester, PA, team.
Knowing that your hired team has the necessary skills and qualifications to handle your project will offer peace of mind.
Reading Client Testimonials
If you're looking for a trustworthy landscape design company, go as far as Clean Peak Landscaping which is well-known for its quality work and service.
Our team understands the value of client testimonials in the decision-making process.
That is why before the agreement, our team can provide you with personal references highlighting our quality of service and customer satisfaction.
Additionally, you can leverage Google to read customer reviews and gain valuable insights from former clients who have experienced our professional services firsthand.
When it comes to the leading landscaping company in West Chester, the choice is clear. Clean Peak Landscaping's stellar reputation within the landscaping sector has established them as a go-to authority.
Their dedication to lifelong learning and pursuit of specialty certifications attest to their expertise and professionalism and show they are at the forefront of their field.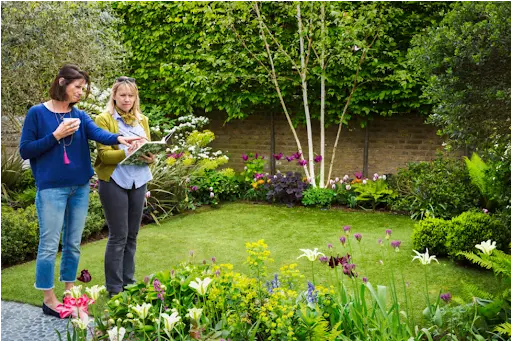 Make the Final Decision with Due Diligence
When you are hiring Clean Peak Landscaping for your landscaping design in West Chester, PA, make sure that you consider your requirements before making your final decision.
When choosing our professional team to design your backyard in West Chester, PA, analyze the space area you want to be covered or the aesthetics you want to include as part of your landscaping design.
This will help us grasp your objectives to better cater to your specific requirements.
You can communicate effectively and confidently sign the agreement by carefully considering these aspects.
You must have an in-depth knowledge of your final result and that our staff is well-equipped to meet your needs.
Do not forget that a beautiful landscape requires more than just plants—it also needs hardscape features like walkways, patios, and retaining walls.
Conclusion
A beautiful landscape design is essential for improving your home's curb appeal and increasing its value.
However, it is essential to conduct research with due diligence before hiring our landscaping service and have your end vision in mind to communicate your needs effectively.
The better you communicate, the better the results will be.
That is why Clean Peak Landscaping is the perfect choice if you want to transform your outdoor space in West Chester, PA.
Our objectives must align with your requirements. Clean Peak Landscaping has built a stellar reputation for excellence and expertise, as demonstrated by the testimonials of numerous satisfied clients. Our track record speaks for itself!
In addition, Clean Peak Landscaping has all the necessary licenses and comprehensive insurance coverage so that you enjoy peace of mind while entrusting your landscaping project to their expert hands.
So, contact Clean Peak Landscaping and leverage our expertise in a wide range of the highest-quality landscaping services beyond lawn care.
Our experienced team and popular services can provide the expertise, attention to detail, and dedication needed for this important project.
Do not wait any longer and take the first step towards a beautiful outdoor space by contacting Clean Peak Landscaping in West Chester, PA, and making your landscape dreams a reality.