Landscaping can immensely uplift the appearance of your property and increase its value. It enhances the visual appeal of your outdoor space, making it more attractive.
However, maintaining a beautiful West Chester, PA, landscape requires time, effort, and expertise. This is where landscaping companies pop in!
Landscaping companies have the necessary skills and expertise to create and maintain stunning landscapes, allowing you to admire your beautiful property hassle-free.
Want to know which are the best landscapers in West Chester, PA, for your landscaping projects? Read on!

Different Types Of Services Landscapers Provide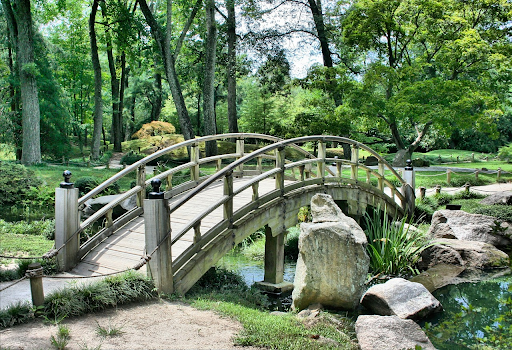 Believe it or not, landscaping covers many services, from gardening to landscape design. While many West Chester landscaping companies provide various services, most specialize in one or two types of landscaping work.
Here are a few most popular services landscapers offer in West Chester, Chester County, PA to create beautiful outdoor spaces:
Landscape Design
Professional landscape designers work with you to create a functional and beautiful landscape plan.
While design-build companies offer complete project services, DIYers hire independent designers or architects to draft plans they can execute.
Make sure to hire professional landscaping in West Chester, PA, for complex projects like:
Landscape renovation
General Landscaping
Grading
Hardscaping with stone, wall block, concrete, and pavers
Drainage solutions
Water features
Lawn Maintenance
Lawn maintenance is highly essential when it comes to landscaping. While some discounted landscaping services focus on "mow-blow-and-go," they lack problem-solving skills.
For reliable and affordable yard care, choosing full-service lawn care maintenance companies is wise. 
Not only do they handle routine mowing and edging of residential properties, but they also provide a wide range of seasonal property maintenance services, including: 
Lawn & landscape fertilization

Weed & disease control

Spring landscape cleanup

Tree & shrub pruning

Fall leaf removal

Lawn leveling

Aeration

Overseeding
Hardscaping
Hardscaping refers to non-plant elements in the landscape. Apart from serving a practical purpose, these durable elements must blend seamlessly with plants, flowers and the overall aesthetic.
Design-build landscape companies in West Chester, PA, are perfect for creating and incorporating well-designed hardscape elements such as:
Patios, retaining walls & walkways

Landscape Lighting

Outdoor kitchens

Water features

Drainage solutions
What To Look For When Choosing The Best Landscaping Services In West Chester, PA?
A vibrant, well-maintained lawn can significantly improve a home's appearance and value. To achieve an aesthetic and lush lawn in West Chester, hiring the right landscaping company is essential. 
With many choices available, selecting the perfect contractor can be challenging. Follow these tips to choose the best landscaping services In West Chester, PA, and entrust your home to capable hands.
Do Your Research
Research local landscapers in West Chester and compare their services. It's best to avoid contractors with extremely low prices, as quality often correlates with cost.
Look for experienced companies offering their customers a range of services and positive references from similar clients. Make sure to verify information through websites, social media, and review platforms such as Yelp and Angie's List.
Know What You Want
Define your landscaping requirements and communicate them clearly to potential contractors. Assess their response to your requests.
List all your wants and needs on paper and compare them to the services offered and the experiences of each contractor to ensure they match.
Work Experience & Portfolio
When choosing a landscaping company in West Chester, PA, it's important to consider their experience.
Newer landscapers may offer lower rates but lack the expertise of established companies. While seasoned landscaping companies can provide you with a client referral list, new startups may have limited or no referrals.
If feasible, request to see physical or online pictures of their previous work to assess their capabilities.
Good Reputation
Ensure to verify the landscaper's online reputation. A good reputation assures excellent service and safety, even with strangers present.
If they have satisfied clients and deliver quality work, chances are they'll do the same for you. However, if they have no Google or Yelp presence, it might be a potential warning sign.
Reasonable Quotes & Prices
Landscaping companies in West Chester, PA, usually charge by project or per hour, based on your convenience.
You can schedule an appointment with a landscaper so they can evaluate your property and determine the necessary work. Make sure to obtain a comprehensive quote that covers labor, materials, and any applicable permit fees.
Are They Insured?
Inquire about your landscapers' insurance coverage and workplace hazard training for irrigation services, tree removal, and other lawn care services.
Ask if they cover property damage during accidents. This information will help boost your confidence in making an informed decision.
Comprehensive Service
Ensure your landscape professional offers a complete service: landscape design, proper installation, and future maintenance.
Discuss all details beforehand to cover tasks like mowing, mulching, stonework, grass installation, watering, and more.
Where To Find A Professional Landscaper Who Deals In Commercial And Residential Properties In West Chester PA?
To find the right landscape contractor in Chester or Delaware County for your residential or commercial properties, consider the following tips:
Ask Family & Friends For Referrals
If you're looking for a landscaper in West Chester who provide great service and the highest quality work, consider asking people you know for recommendations.
They can give you the contact information and name of reliable landscapers they've worked with before. Also, they will share their personal experience with that landscaper, helping you make an informed decision.
This way – whether you want a contractor for your flower beds, vegetable gardens, or lawns – you can hire trustworthy landscapers who will finish your project on schedule and to your satisfaction.
Check Online
You can find countless landscaping businesses online. Just search on Google and you'll see hundreds of results for landscapers. Remember to visit their websites and check their portfolios and client testimonials.
Visit Local Garden Centers
Looking to learn more about plants and trees for your area? Local garden centers and nurseries are great places to visit!
They provide valuable information on various species and offer advice on landscape maintenance.
Plus, they often collaborate with local landscaping companies, so don't hesitate to ask for recommendations while you're there.
Takeaway
Hiring a professional landscaper in West Chester, PA, offers many benefits that can improve your outdoor space's beauty, functionality, and sustainability.
From expertise and year-round maintenance to time and cost savings, professional landscaping companies can help you with creative ideas and designs for your yard.
So, if you want to achieve the outdoor space of your dreams, contact a seasoned landscaping company such as Clean Peak Landscaping today!